5 books for the dog lover on your list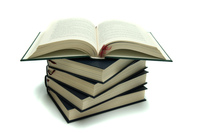 5 books for the dog lover on your list.  Yes, you can put yourself on that list!
We talk a lot about dog-training on this site, but we wanted to offer a break from that to find books about dogs that would truly feel like a gift.  The following 5 books come from quite different categories and we hope there is something here for the dog lover on your list that you haven't come across before.
Five dog books that make great gifts
Three Among the Wolves: A Couple and their Dog Live a Year with Wolves in the Wild
Non-fiction Adventure: Whether or not you accept the claim that Charlie, the wolf-husky dog is accepted as the "alpha" male of the human-dog pack by wild wolves, this book is undoubtedly a terrific read for anyone who is interested on dogs and wolves and adventure travel.  Setting out to do what most of us with think twice about, Helen and Bill Thayer decided to take their dog and live close to the wild wolves in Canada.
Fiction:A dog finds himself reincarnated as a puppy and sets out to find the meaning of life.  This wonderful first-person, or should we say first-dog story that earned more than a thousand 5-star reviews on Amazon.
Fiction: Puppies, Christmas and Romance.  How can you go wrong?  Here is another book by the same author as Bruce Cameron, A Dog's Purpose
Check out the audio versions as well to provide a fresh twist on a book.  Great for those who aren't crazy about reading or who commute into work.  Described as charming and heart warming holiday tale that explores power of love, trust, and a basket full of puppies, this makes a great gift for anyone who loves dogs!
K9 Medic: How to Save Your Dog's Life During an Emergency
Non-fiction reference: This book was just released in November of this year.  K9 Medic: How to Save Your Dog's Life During an Emergency is written by a paramedic and dog owner who teaches people how to apply paramedic first-aid techniques to their dogs  He discusses everything from broken bones to choking, from dog fights to bleeding control, first aid kits to electrical injuries.  A must have book for any dog owner!

Elliott Erwitt's Dogs
Photography: I have an earlier book of Elliot Erwitt's called Dog Dogs which I was given as a Christmas Present years ago. I still look at it today and it is one of my most treasured books.  The photos are in black and white and combine a sense of photo journalism with the quirkiness that is out life with dogs.
The good thing about Elliott Erwitt's Dogs is that it is a larger format than the previous book, although I expect that there are more photos in Dog Dogs
. If you love photography and dogs, you will particularly love Erwitt's work and you might find yourself asking for either of these instead of giving them.  Either way both books would make a great gift for the dog lover on your list.
If you are interested in dog training books, check out our book suggestions on our books, tools and resources page for suggestions.
ADVERTISEMENT
---
The Dog Aggression System Every Dog Owner Needs E-book
---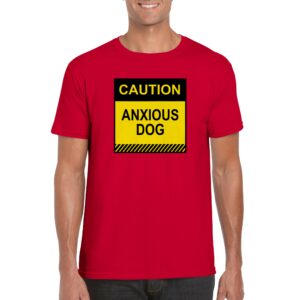 Anxious Dog Shirts only available in our shop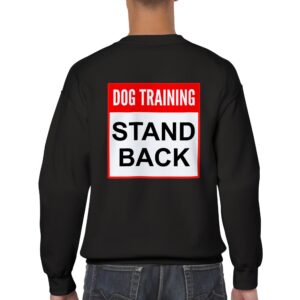 Keep people away with our Stand back shirts
---
ADVERTISEMENT
---
ADVERTISEMENT