CONTACT US
Advice
Unfortunately K9aggression.com does not consult on individual cases or provide recommendations for trainers. Our best help is in our e-book, The Dog Aggression System Every Dog Owner Needs.
If you have a serious problem with dog aggression, we currently recommend contacting your vet or the behavioral department at the nearest veterinary college and asking for a referral for a veterinary behaviorist in your area. A Veterinary Behaviorist is the only professional capable of diagnosing your dog, because there may be a medical component in your dog's aggression problem, and they look at all the factors involved. But there may be a number of other professionals that could help as well. Have a look at our Who Can Help page for some guidance.
An Issue with Your Order?
Check out our FAQ page for help with downloading or unzipping files to use on an iPad. But sometimes technology goes wacky so if you don't find your answer there, please contact us and we'll do our best to help. Our help are volunteers so please be patient.
Keep in touch!
We really appreciate your comments! But because of the volume of requests and because we're busy working with dogs, we can't respond to every one. However you can find us on Facebook.
You can also use this contact form to tell us that you would like to be included on our list to receive our newsletter, including any new updates to our e-book or other products, new research, promotions or other communication. Simply tell us you would like to subscribe in the form and we will add you to the list.
Your privacy is important to us so we don't share your email with any third parties. And we know you are busy working with your dogs, too, so we don't email too often, either.
Contact Form
---
ADVERTISEMENT
---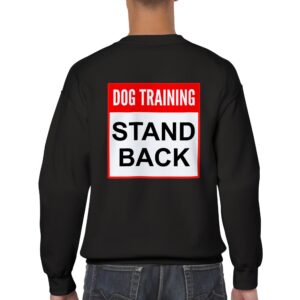 Keep people away with our Stand back shirts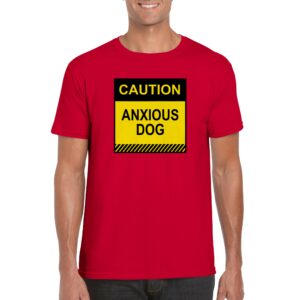 Anxious Dog Shirts only available in our shop
---
The Dog Aggression System Every Dog Owner Needs E-book
---
ADVERTISEMENT