Buying a Dog DNA Test – What to Know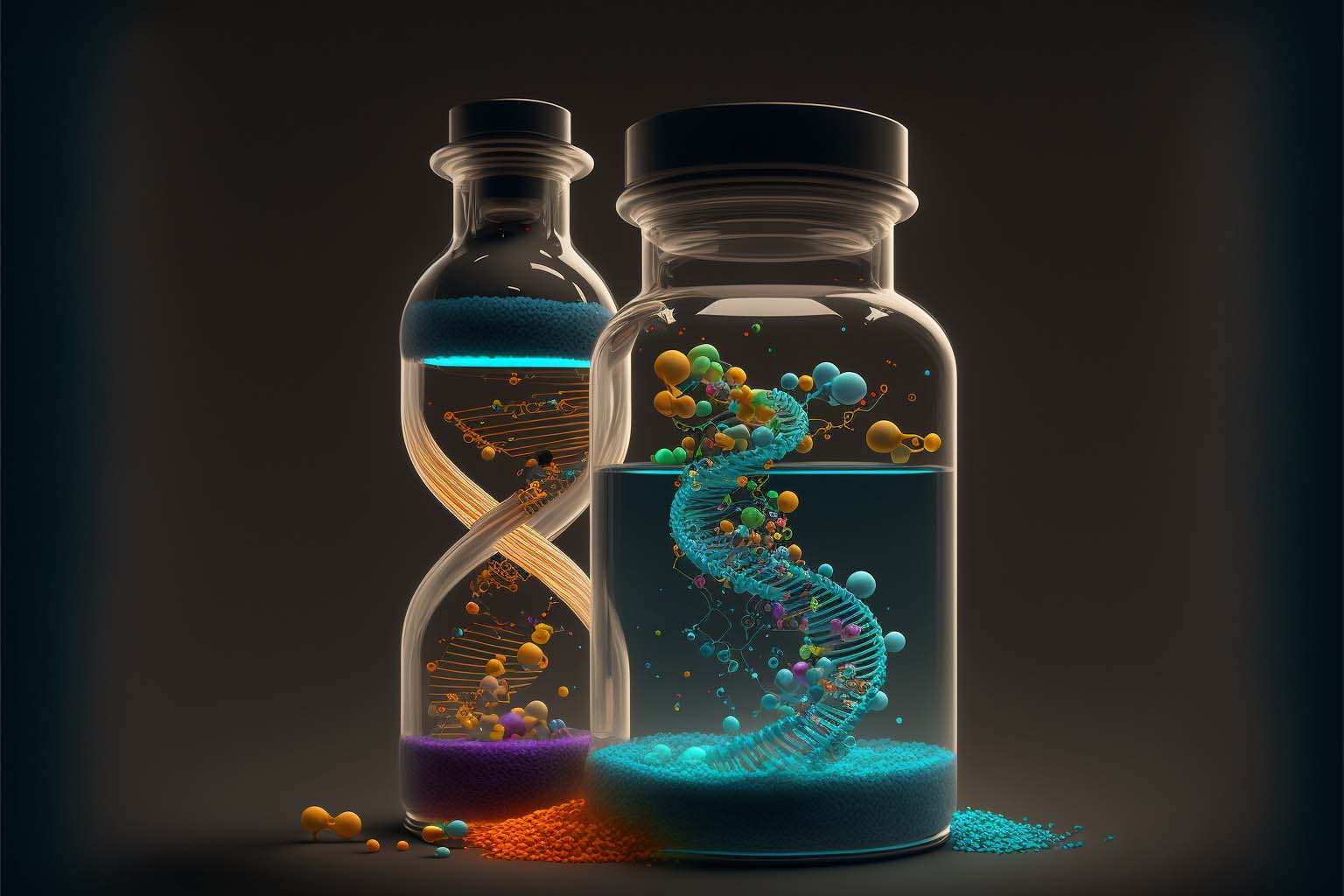 (Updated Mar 2023.)
DNA testing for dogs has now been around for more than a decade. The first DNA tests for dogs for veterinarians was developed in 2007, with the first Direct-to-consumer DNA tests for dogs coming on to market since 2009.
If you're considering buying a dog DNA test, here are some things you should consider:
Purpose: Determine the purpose of the test. Some tests are designed to determine a dog's breed or breed mix, while others can reveal potential health issues or even traits like size and coat color which can be useful for breeders.
Accuracy: Check the accuracy and reliability of the test before buying. Some tests are more accurate than others, and the reliability can depend on the sample provided, the lab used, and the quality of the test kit.
Sample Collection: Determine the sample collection method. Some tests require a simple cheek swab, while others may require a blood sample. Cheek swabs are generally less invasive and more convenient.
Cost: Consider the cost of the test. Prices can vary significantly, with some tests costing as little as $50 and others costing several hundred dollars.
Turnaround Time: Look at the turnaround time for results. Some tests provide results in as little as two weeks, while others can take several months.
Customer Support: Check the customer support offered by the test provider. Some companies provide extensive customer support, including detailed explanations of results and consultation with veterinary geneticists.
Privacy: Make sure that the test provider has a clear privacy policy. You may be sharing sensitive information about your dog's health and genetic makeup, so it's important to know how that information will be used and protected.
Breed-specific tests: If you're interested in a breed-specific test, make sure that the test covers the breed or breeds that you're interested in.
By considering these factors, you can choose a dog DNA test that will give you the information you're looking for in a reliable and accurate way.
Two Major Players for Direct to Consumer Tests
While are all sorts of different tests that you can buy, the two major players that make the top of the list are Embark and Wisdom Panel.
Each company offers a variety of testing depending on your needs and wants. Most dog owners want to understand their dog's breed background, and consider the heath screening an added bonus.
Both the Embark and Wisdom Panel tests are easy to administer and require only cheek swab. Embark uses a sponge swab and Wisdom panel uses a bristle brush swab which may be slightly less comfortable for your dog.
In terms of results, even though Wisdom Panel's comprehensive test is slightly less expensive than Embark's and Embark takes a bit more time to receive, many appear to prefer Embark for it's comprehensive report retails.
Accuracy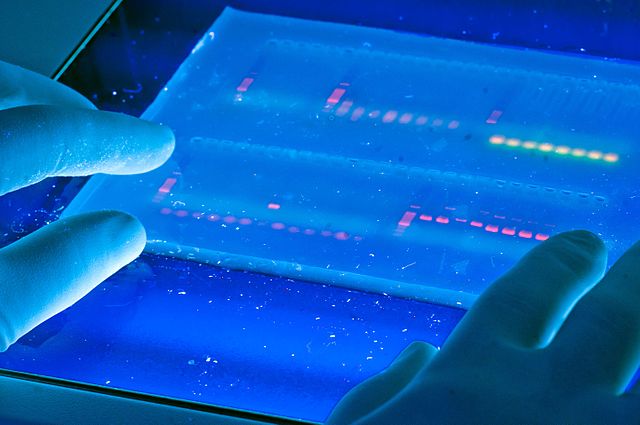 Many people want to know how accurate the tests are. Although both tests have different reasons for being accurate, both are considered to be highly accurate. and both tests are used for research. (1, 2)
The Wisdom Panel DNA test and Embark tests were developed by geneticists and have been used in several different scientific studies and have underdone repeated testing of a dog's sample and review by independent third party specialists, geneticists, and leading authorities on canine genetics. 
The new Wisdom Panel and Embark generally agree on the top breeds in results, with percentages even being pretty similar. However they are not using the same databases, algorithms and once you get into the smaller percentages of breeds in your report things break down.
The more "pure" the dog is the easier it is to identify the pedigree.  The more mixed a dog is, understandably, the more difficult. Parents are more easy to determine than grandparents and grandparents are more difficult to determine than great grandparents.  Some breeds were bred less for form than for function, and may vary genetically more than others.
The lower percentages seen in a report are farther back in ancestry, and more diluted. There's less in the DNA to detect here, and once you get into the really small percentages, it really is little more than guessing or random selection.
Apparently Wisdom Panel decided to not communicate the low certainty of the low percentage results.(3) Unfortunately for the average dog owner, they may not understand that the low percentage breeds in the Wisdom Panel may not actually be in their dog's genetic history. Embark uses a "supermutt" category for these low percentage result which prevents people from assuming their dog has inherits trait from a breed that they may not actually have inherited.
Either way, it's important to regard the larger percentages as being a better indicator of which breed traits your dog has inherited.
Both Embark And Wisdom Panel Tests Used in Research
Embark's story is about research and in both cases, each time we buy a test, we contribute to this research which benefits us all as dog owners.
At the time of writing, Embark was currently enrolling participants for the Canine Cancer Initiative, which they are researching some of the more common cancers in dogs, actively recruiting dogs who have been diagnosed with dilated cardiomyopathy through an echocardiogram performed by a cardiologist which will be the largest study of its kind and enrolling annual health survey which can help science understand more about dog health and epidemiology.
Wisdom Panels scientists have discovered new genetic variants associated with inherited disease in dogs—providing models for future research in human health.
Bottom Line
Embark wins for being a better educational experience, for being more detailed and comprehensive, including paternal and maternal lines, and a relative finder. Embark also tests for more health conditions. And users appreciate the sponge swab over the brush (especially for long haired dogs). It is a good option for people who want all the details.
Compare Embark Dog DNA Tests. Which one is best for your pup?
Wisdom Panel wins for being less a little less expensive, for having a nicer interface and for being quicker to arrive. They also give you a free 15 min phone call with a vet if you want. It's a good option for people who don't want the details.
About the companies
Embark and Wisdom Panel are both CLIA certified, reputable companies. Both use a database of over 350 different breeds. Wisdom Panel has a health screening for 210 where as Embark's is slightly more at 230+. Both partner with labs and scientists and have veterinarians as part of their team.
Embark Veterinary, Inc.
Embark is the Official dog DNA test of the Westminster Kennel Club Dog Show, and Research partners of Cornell University College of Veterinary Medicine. They provide and variety of tests including Breed + Health DNA Test, Breed Identification DNA Test, Gut Health Test, Oral Health Test, and tests for specialist (Veterinarian Practices and Breeder Programs).
Learn more about Embark
Wisdom Panel is owned by Mars, an Umbrella company that owns several consumer food, snack, and pet brands. As far as we can tell their tests are consumer focused only. The offer Wisdom Panel Premium, Wisdom Panel Essential and Wisdom Panel Discovery.
Where to Buy
Embark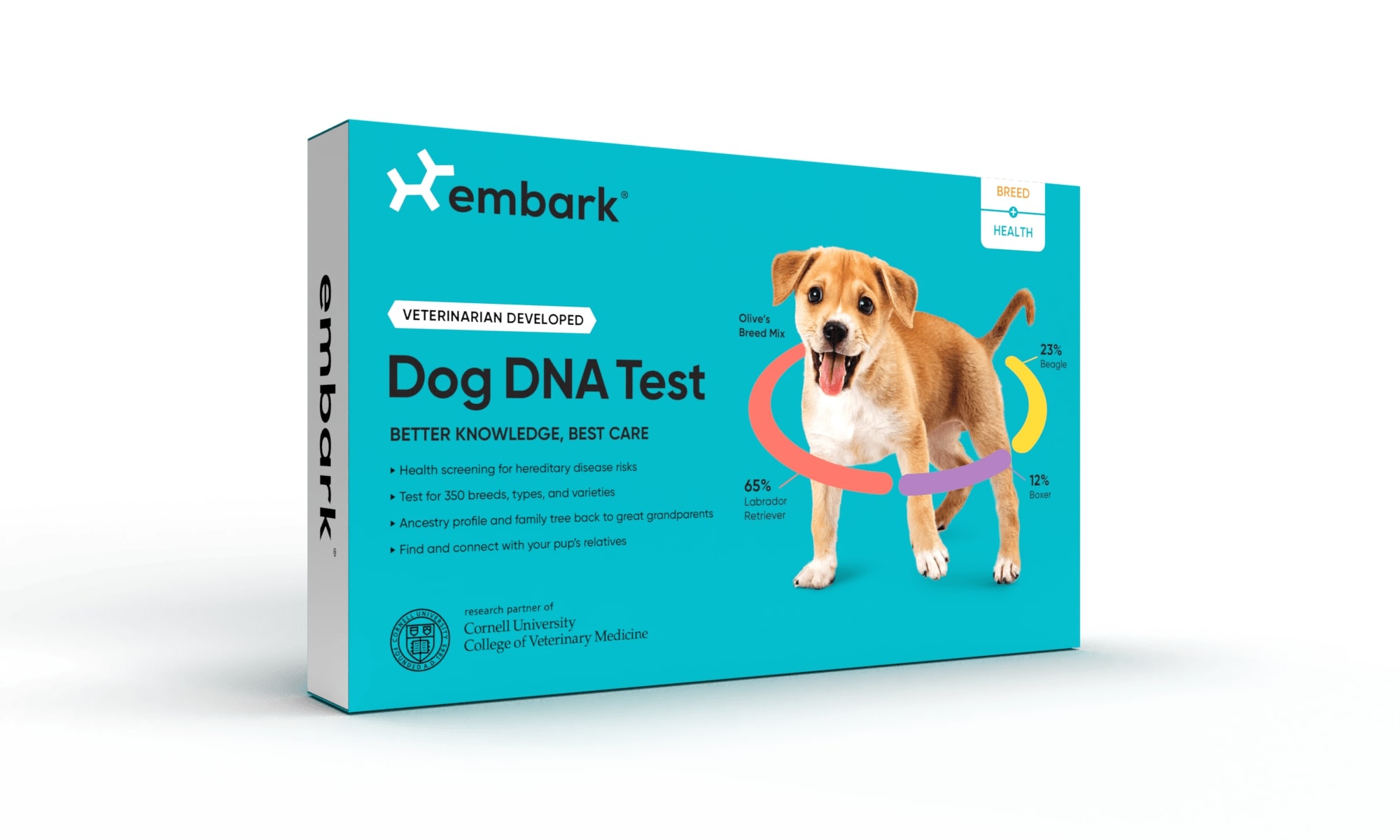 Wisdom Panel
ADVERTISEMENT
---
The Dog Aggression System Every Dog Owner Needs E-book
---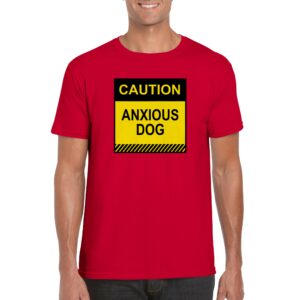 Anxious Dog Shirts only available in our shop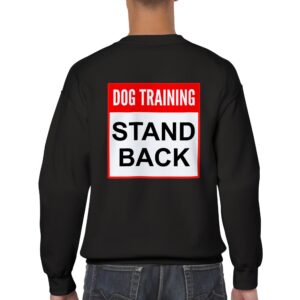 Keep people away with our Stand back shirts
---
ADVERTISEMENT
---
ADVERTISEMENT