AGGRESSION TOWARDS BABIES OR CHILDREN
Dogs concerned about social status, dogs who direct aggression toward their owners, anxious, fearful and predatory dogs may all present a threat to babies and young children if they are not properly controlled.
So-called "Dominant" dogs or dogs concerned with social status often do not pose a threat until children reach toddling age. It is important to understand that aggression toward children can happen at any age depending on the experiences, however young children are the most likely to get bitten.
Fearful dogs are most likely to be aggressive if they cannot escape the unwanted attentions of unfamiliar or seemingly obnoxious children. Children should be taught as early as possible how to tell if dogs want attention (reading this article about how to tell if a dog likes tummy rubs might help and what you should know about petting) and signs of stress such as dogs looking away, licking their lips, etc.. (see the info-graphic below) Dogs should be taught how to sit when asked by a child. Other appropriate interactions can include reading to the dog from a book.
A large number of reported bites occur when children are interacting with the dog inappropriately such as:
Rough housing with the dog
Interacting with the dog when the dog has a toy
Interacting with the dog while the dog is eating
Teasing a dog or touching
Trying to move the dog against his or her will.
Supervision often fails either because it is inadequate, or the supervisor doesn't realize the behavior is inappropriate.
Predatory dogs may pose a threat to newborn infants, but when the child can sit up, the infants often no longer elicit predatory responses from the dog.
---
**Aggression categories compiled from:
Clinical Behavioral Medicine for Small Animals, Karen L. Overall, M.A., V.M.D., Ph.D. Diplomate, American College of Veterinary Behavior, Department of Clinical Studies, School of Veterinary Medicine, University of Pennsylvania, Philadelphia. Pennsylvania, Mosby, Inc. 1997
The Dog Who Loved Too Much: Tales, Treatments, and the Psychology of Dogs, Dr. Nicolas Dodman, BVMS, MRCVS, Bantom Books, 1997
---
ADVERTISEMENT
---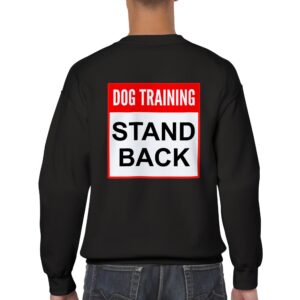 Keep people away with our Stand back shirts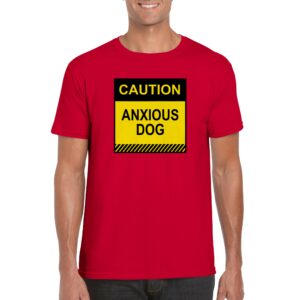 Anxious Dog Shirts only available in our shop
---
The Dog Aggression System Every Dog Owner Needs E-book
---
ADVERTISEMENT