Relationship Between Serotonin and Dog Aggression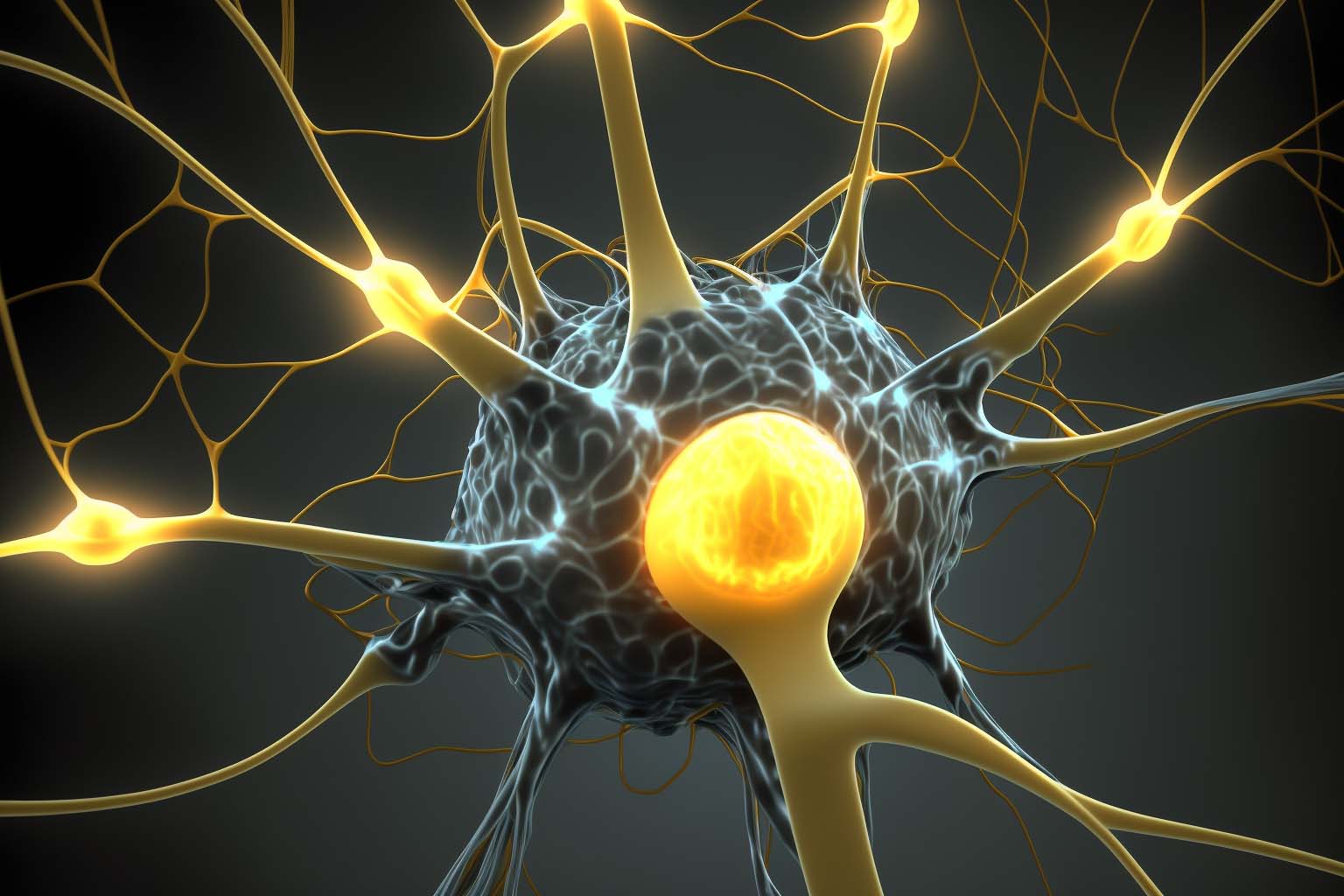 Serotonin is a neurotransmitter that plays an important role in regulating mood, behavior, and emotions, including aggression. In dogs, low levels of serotonin have been associated with increased aggression and other behavior problems.(1, 2, 3)
Studies have shown that dogs with a history of aggression have lower levels of serotonin in their brains compared to non-aggressive dogs. This suggests that low levels of serotonin may contribute to the development of aggressive behavior in dogs.
One theory is that low levels of serotonin may lead to increased impulsivity(4) and reduced inhibition, which can make dogs more likely to react aggressively in certain situations. Serotonin is also thought to have a calming effect on the brain, so low levels of serotonin may make it more difficult for dogs to control their emotions and behavior.
Increasing serotonin levels in the brain through medication or supplements may be one way to help reduce aggression in dogs. For example, selective serotonin reuptake inhibitors (SSRIs) are a type of medication that can increase serotonin levels in the brain and have been used to treat aggression and other behavior problems in dogs. See more on medications used for dog aggression.
Supplements also may work to increase levels of serotonin with different effects such as 5-HTP or Tryptophan, however these supplements must be used cautiously as they have serious consequences to their use. Dogs are more susceptible than other species to developing serotonin syndrome.(5)
Serotonin Syndrome
While increasing levels of serotonin can be beneficial for abnormal dogs experiencing a variety of different problems, an excessive increase in serotonin can lead to an iatrogenic toxidrome known as serotonin syndrome (SS), which can be fatal.(5, 6, 7, 8)
Levels of serotonin do not change quickly in the brain. Typically increasing serotonin levels through medication or supplements takes a number of weeks. This is desirable since serotonin has a broad effect on the brain by modulating neural activity and a large number of neuropsychological processes (9) Medications and supplements are then used over a longer period of time than shorter acting substances such as L-theanine.
Large variation in ability to Metabolize medication affecting serotonin activity
Like in people, dogs appear to have a wide range in abilities to process medications and supplements that affect serotonin levels. For example, two Black Russian terriers treated with a typical starting dose of fluoxetine experienced excessive sedation and excessive both required a much lower dose than usually prescribe for dogs.(5)
Dogs that are sensitive to these medications may exhibit lethargy or excessive salivation within the normal dose range. Doses greater than 8 mg/kg can cause tremors, while doses greater than 25 mg/kg are likely to cause seizures.(5)
For these reasons the use of medication or supplements to treat aggression in dogs should only be done under the guidance of a veterinarian or veterinary behaviorist.
In addition to medication, behavior modification and training may also be necessary to address the underlying causes of aggressive behavior in dogs.
Further Reading
You might be interested in learning more about:
---
References
(1) Marta Amat, Susana Le Brech, Tomàs Camps, Carlos Torrente, Valentina M. Mariotti, José L. Ruiz, Xavier Manteca,Differences in serotonin serum concentration between aggressive English cocker spaniels and aggressive dogs of other breeds, Journal of Veterinary Behavior, Volume 8, Issue 1, 2013, Pages 19-25, ISSN 1558-7878,
https://doi.org/10.1016/j.jveb.2012.04.003.Retrieved Feb 28, 2023 from https://www.sciencedirect.com/science/article/pii/S1558787812000688
(2) Rosado et al. Serotonin transporter activity in platelets and canine aggressionVet. J.(2010)
(3) Marta Leo´na , Belen Rosadob , Sylvia Garcıa-Belenguerb , Gema Chaco´nb , Ainara Villegasb , Jorge Palaciob, 15sessment of serotonin in serum, plasma, and platelets of aggressive dogs2 Elsevier Inc. All rights reserved. doi:10.1016/j.jveb.2012.01.005
(4)Wright HF, Mills DS, Pollux PM. Behavioural and physiological correlates of impulsivity in the domestic dog (Canis familiaris). Physiol Behav. 2012 Feb 1;105(3):676-82. doi: 10.1016/j.physbeh.2011.09.019. Epub 2011 Oct 1. PMID: 21986321.
(5)Sharon L. Crowell-Davis, DVM, PhD, DACVB* Sabrina Poggiagliolmi, DVM Serotonin Syndrome, Understanding Behavior, The University of Georgia, Retrieved Feb 28, 2023 from http://vetfolio-vetstreet.s3.amazonaws.com/mmah/ac/52ee36b35c4d38b06d33906d878046/filePV_30_09_490.pdf
(6) Calder C, Serotonin Syndrome in Dogs and Cats, Veterinary Information Network Website, Retrieved Feb 28, 2023 from https://veterinarypartner.vin.com/default.aspx?pid=19239&id=10765072
(7) Barnette C, Serotonin Syndrome, VCA Canada Hospitals website, Retrieved Feb 28, 2023 from https://vcacanada.com/know-your-pet/serotonin-syndrome
(8) Colon C, Serotonin Syndrome, Iowa Veterinary Specialties website, Retrieved Feb 28, 2023 from https://www.iowaveterinaryspecialties.com/student-scholars/serotonin-syndrome
(9)Berger M, Gray JA, Roth BL. The expanded biology of serotonin. Annu Rev Med. 2009;60:355-66. doi: 10.1146/annurev.med.60.042307.110802. PMID: 19630576; PMCID: PMC5864293. Retrieved Feb 28, 2023 from https://www.ncbi.nlm.nih.gov/pmc/articles/PMC5864293/
ADVERTISEMENT
---
The Dog Aggression System Every Dog Owner Needs E-book
---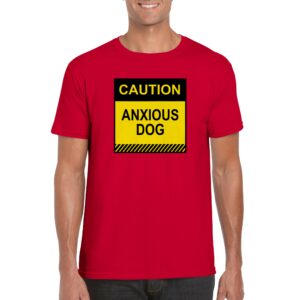 Anxious Dog Shirts only available in our shop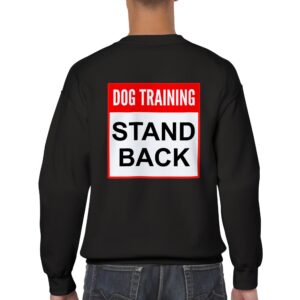 Keep people away with our Stand back shirts
---
ADVERTISEMENT
---
ADVERTISEMENT