[VIDEO] Make a Target Stick Work For You
Using a target stick is not essential for treating dog aggression.  However they can be very useful for training!  And training can be fun – especially this kind.
It works by teaching the dog to touch the end of the target stick or pole. This way you can teach your dog to follow it.  This is useful for encouraging your dog to go somewhere  such as getting into a car or something your dog has never done.  One way to teach loose leash walking is by having your dog follow it as you walk and as your your dog learns to follow you can slowly fade out the stick by making it shorter and shorter.   You can even poke it into the ground to have your dog target (touch) something away from you.
There are a variety of target sticks around, so have a look. You could even use a simple peice of dowling. The one we prefer is a retractable pointer that allows you carry it around easily as well as extend or shorten as needed which is handy when you start to fade it out during training.
Target stick training video:
Here is a target stick training video by trainer Kay Lawrence.

For an advanced target training, trainer Karen Pryor recommends looking at chapter 16 of Clicker Training for Obedience: Shaping Top Performance-Positively
 by Morgan Spector

If you are interested in purchasing a target stick or pointer through our Amazon affiliate link, we would recommend this one pointer because it is retractable and received good reviews.  We have used official dog training targets sticks that fold up like tent poles, but we find they are a little more awkward to carry around with you.
Autopoint® Extended Length 35″ Pointer, Black Matte with Chrome Trim, Extends to 35″ (41510)
ADVERTISEMENT
---
The Dog Aggression System Every Dog Owner Needs E-book
---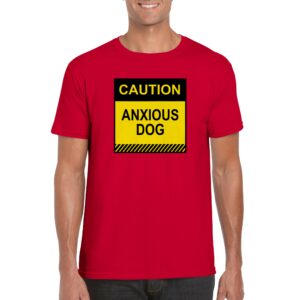 Anxious Dog Shirts only available in our shop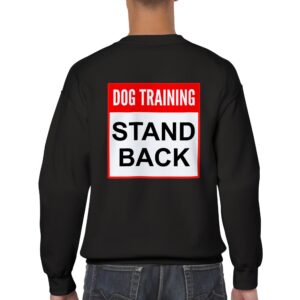 Keep people away with our Stand back shirts
---
ADVERTISEMENT
---
ADVERTISEMENT